Mohonk Consultations'  volunteer, working Board of "managers" actively engage in initiating programs and reaching out collaboratively to other organizations with similar interests.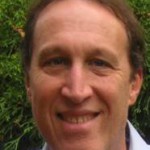 Brad Berg, Chair, has managed various human service programs in the medical and mental health fields and lives near Mohonk.  He has been involved with wholesale food cooperatives, human potential initiatives, and local environmental issues.
Chris Bernabo is an environmental scientist who has managed research programs and advised governments, industries and public interest groups across the US, Europe and Asia.  He collaborates with diverse stakeholders to interpret and communicate technical information for decision makers on issues including climate change, sustainable forestry, wildlife conservation and smart growth. Chris is a Senior Fellow with the National Council on Science for the Environment, serves on Mohonk Preserve's Research Committee and is a past President of Wallkill Valley Land Trust.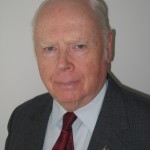 Ronald P. Brand, P.E., has been Treasurer since joining the Board in 1994. Long active in a variety of community and church-related activities, Ron currently serves as Finance chair for his church and on his hometown Comprehensive Plan Committee. He retired as Senior Vice President for Engineering, Environmental Affairs and Special Projects after 38 years of service with Central Hudson Gas & Electric Corporation.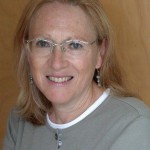 Kristin Brown helped found the Wallkill Valley Land Trust in 1987 and served as its second President. She is a member of the Board of the New York State Greenway Conservancy, appointed by the New York State Assembly. Kitty was elected to three terms on the New Paltz Town Council and served as Special Projects Director for Unison Arts & Learning Center for 18 years.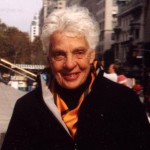 Anne Finn taught preschool education for 35 years. She began in a Montessori school and became a Special Education teacher. She now works in a program for 2-4 year-olds and their parents in growing and harvesting organic produce at a New Paltz Community Supported Agriculture (CSA) project. Anne also is part of an organization helping to create affordable, accessible housing for seniors in the community.
Dan Freedman, Dean of the School of Science and Engineering at the State University of New York at New Paltz since April 2012, also served as interim dean since August 2011. Previously, he was Chair of the Chemistry Department and the recipient of a 2009 Chancellor's Award for Excellence in Teaching.
He is responsible for managing and directing the School of Science and Engineering, including undergraduate and graduate programs in astronomy, biology, biochemistry, chemistry, computer science, engineering, environmental geochemical science, geology, mathematics and physics. He creates and implements strategic initiatives, maintains administrative oversight and promotes the science and engineering program offerings ensuring that they consistently maintain high standards of scholarly rigor and excellence in research. Dan is an avid cross country runner throughout the Shawangunks.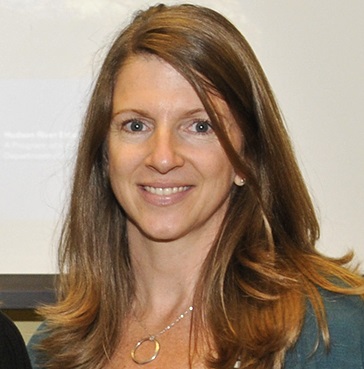 Laura Heady is a biologist who has been working with communities and conservation partners to protect the Hudson Valley's rich natural heritage for more than 15 years. She believes that personal connections to nature are invaluable to inspire stewardship of land and water, and collaborative approaches are necessary to ensure a resilient future. Laura was a 2016 Patterns for Progress Fellow, serves on the Rosendale Environmental Commission, and loves spending time outdoors.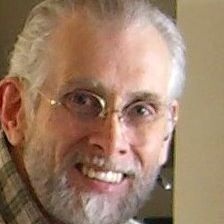 Martin Irwin developed and managed affordable housing for seniors, including assisted living.  Since retiring and moving to New Paltz, Marty has supported the conservation work of the Town of New Paltz Clean Water & Open Space Protection Commission (former Chair), including its efforts to create the Mill Brook Preserve.  Marty serves on the Wallkill Valley Land Trust Conservation Committee, the Wallkill River Watershed Alliance, and as a Councilman for the Town of New Paltz.
Laraine Mai, Vice Chair, has been an executive and founder in the nonprofit sector in the fields of education, international issues, social justice and youth development in NYC, including serving as president of the International Center for Integrative Studies, Executive Director of the Interfaith Center of New York, President of the World Affairs Council of the Mid-Hudson Valley, and co-founder of The Door. She presently serves as President of RiverTides and also is on the board of UlsterCorps.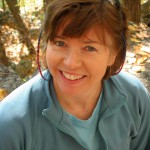 Patty Matteson, Administrative Coordinator, is a fourth generation Smiley family member raised as a Quaker at Mohonk. She also spent three decades living, studying and teaching literature in Colorado and Utah, observing many ways that we treat the earth, the animals, plants and each other. In the West, water took on the significance of an essential metaphor for the balance and sustainability of all life: spiritual, emotional, intellectual, and biological.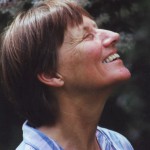 Sandra Smiley, Secretary,  is a fourth generation Smiley Family member, and daughter of A. Keith Smiley (MC's founder). She was raised as a Quaker at Mohonk, playing in the woods and streams. Sandra is committed to carrying on the founding Smileys' legacy of environmental stewardship and the promotion of dialogue on current social and humanitarian issues. She is also committed to living lightly on the earth so that our grandchildren and their grandchildren have an earth to live on.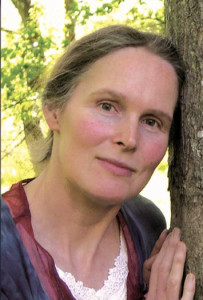 Sarah Underhill's love of the Hudson Valley began in the 1980s when she worked on the Hudson River Sloop "Clearwater" as an environmental educator, activist and sailor. A singer and song collector, her love of music and the arts combines with her dedication to community building. Sarah serves on the Steering Committees of the People's Music Network, the Wawarsing Environmental Commission, and Slow Food Hudson Valley. She has worked as an RN for Hudson Valley Hospice since 2002, and is a member of the Ethics Committee for Health Alliance Hospitals. Her Quaker heritage, with its emphasis on justice and mercy, informs her work.