YOU ARE INVITED
to
A Conversation about
Transforming Our World: The United Nation's
Sustainable Development Goals
A global plan of goals and targets for human and planetary sustainability for the next 15 years
with
Wednesday, April 6,  5:30 – 7:30 pm  at  Lifebridge Sanctuary
Free of charge
The United Nations' Sustainable Development Goals form a 17-point plan to end poverty, combat climate change and fight injustice and inequality. The plan is the biggest attempt in the history of the human race to make the world a better place. It is a to-do list that 193 governments have agreed on that is backed by leading businesses and organisations.
Guest Speaker: Jimena Leiva-Roesch, currently serves as a policy analyst at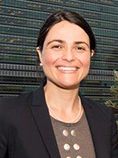 the International Peace Institute.  From 2009 to March 2015, she worked for the Permanent Mission of Guatemala to the UN in New York, where she last served as Counselor. She was the lead negotiator for the Sustainable Development Goals and the post 2015 development agenda. She was also Guatemala's focal point for the United Nations Framework Convention on Climate Change (UNFCCC). Jimena has represented the Group of 77 and China in negotiations at the UN. Jimena offers hands-on training on negotiations to new diplomats at the United Nations University in Tokyo and other institutions.  
A free public event. Your RSVP is welcome.
Please contact Lifebridge Sanctuary at 845-658-3439 or  lifebridge@earthlink.net
333 Mountain Road Rosendale, NY 12472